« Prescription strength. Tone. | Main | Django in June temporary registration discount. »

March 9, 2012 | A little bird told me
We all have stage stories, dealing with the unexpected challenge of a stage interruption. A seasoned professional knows to adapt, sometimes exploit, as in the case of this Josh Williams Band performance at the Doyle Lawson Bluegrass Festival in Denton, NC last year. His bluegrass quartet's rendition of Mordecai included as special "guest" performance, as you'll see around 1:30 in this 3:15 clip:
View video link: Josh Williams - Mordecai

Great to see the artist keep his composure. Not everyone deals well being flipped the bird.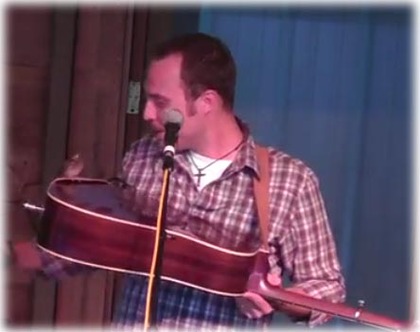 Posted by Ted at March 9, 2012 5:50 AM