« Django in June temporary registration discount. | Main | Old Djoe Clark is back »

March 13, 2012 | Supercharging your playing. Ten years of FFcP.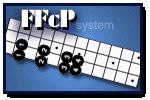 When we first started developing our FFcP (Four Fingered closed Position) approach to unraveling the mandolin fretboard in 2002, our initial goal was to make the keys and scales outside of the traditional folk tune song list more accessible. In order to really dig into the more complex harmonic genres of jazz and classical possible on the mandolin, it would be necessary to abandon the safety of the open strings, G, D, A, and venture into the weird key signatures like Bb, Eb, and F#.
FFcP not only opened these doors, it packed a systematic approach to moving up the fretboard. Scale knowledge based on note relationships, not just fret numbers exploited the mathematical symmetry of the mandolin and opened doors for a whole crop of new 8-string enthusiasts.
That is the cerebral side, the intellectual benefit. What others embraces though, was the physical. These simple finger calisthenics were a terrific way for new players to develop strength and dexterity. Even the die hard bluegrass enthusiast found the fruits of a few minutes a day improved the playing.
We've expanded the studies over the years, up the neck, Pentatonic, Dorian/Minor, Augmented 11th, all a great way to understand the fretboard both tactile and brain.
If you haven't reviewed the other options, check out our FFcP index. You'll find these free exercises will supercharge your playing forever.
Link: FFcP Studies
Go the next step: Getting Into Jazz Mandolin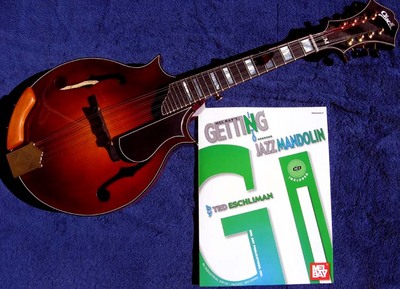 Posted by Ted at March 13, 2012 6:12 AM