« Mike Marshall. Mandolin nerd? | Main | Interesting 10-string Classifieds find »

June 19, 2011 | Mandolin Cafe announces a-store
We finally got a chance to tour the store. The cyber store, that is.
Mandolin Cafe, the world's foremost internet authority and information resource for mandolinists now features an amazing selection of books, DVDs, MP3s, and online lessons for your musical growth. Each item of inventory as been carefully selected to benefit the player. You'll even find Getting Into Jazz Mandolin at a, ahem... deep discount.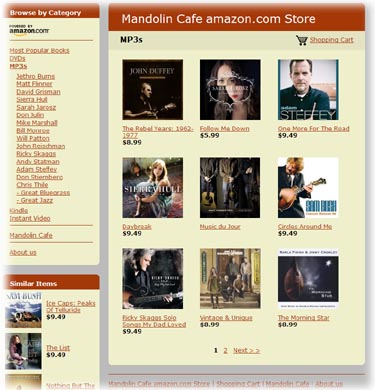 This opportunity is win/win. You can save pretty good money buying the educational wares and audio through this ecommerce, and the Cafe gets commission to help keep things running there, too.
We encourage you to check it out, too! Bring your credit card...
Visit: Mandolin Cafe amazon.com Store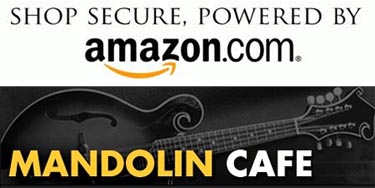 Posted by Ted at June 19, 2011 5:45 AM