« Mandolin Cafe Ball Caps. Today's the day! | Main | Weber. The handcrafting part. »

February 20, 2011 | All of Me; Jason Anick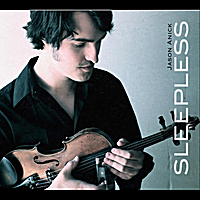 One of our favorite jazz standards is the timeless 1931 Gerald Marks and Seymour Simons classic, "All of Me," and rising star Jason Anick is certainly up to the task. His delightful interpretation will leave you grinning as he teases the fretboard extremes of his Saga electric mandolin in this casual, but competent video.
We've mentioned the John Jorgenson Quintet sideman and jazz fiddle prodigy before, raving about his newly released solo album, "Sleepless" earlier this winter. We continue to spin this CD (metaphorically at least, in our iPod Touch), and enjoy his masterful phrasing and fresh "Gypsy" perspective.

Video Link: All of Me; Jason Anick

Extra points if you catch the "My Melancholy Baby" quote midway through the clip.

CD Review: Jason Anick; Sleeples

Posted by Ted at February 20, 2011 7:35 AM