« Mandolin Cafe iPhone App V.2 | Main | News from NAMM; update »

January 13, 2011 | Winter NAMM 2011
We have the crew out in California at the Winter NAMM show ready to bring you reports of the latest and greatest in the mando world, but we did allow them a day reprieve before the festivities begin. Nothing like a day with "the Mouse" to kick back and recharge.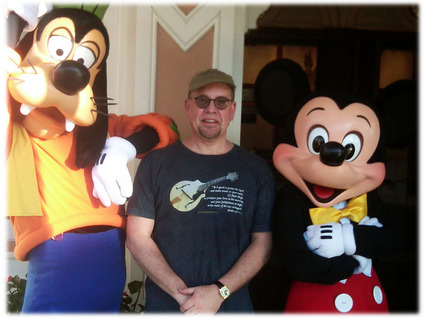 We're looking forward to hooking up with some of our mandolin friends, and even though we won't be hosting a Mandolin Cafe gathering this year, we still hope to make some contacts. Our intention is to document new instruments and toys in pictures, so we'll keep you posted.
Bear in mind, the Merchandise Center is temporarily shut down, but we'll be back to shipping again after Monday's government holiday on Tuesday.
Stay tuned...

Posted by Ted at January 13, 2011 6:35 AM