« James Condino 10-string Fanndola | Main | Winter NAMM 2011 »

January 11, 2011 | Mandolin Cafe iPhone App V.2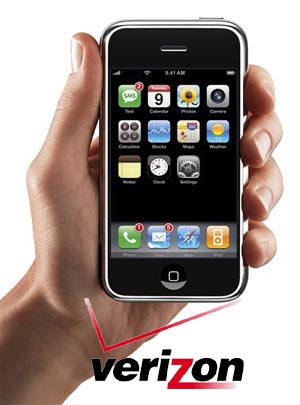 With the impending news of the new Verizon iPhone, we're pretty excited about the opportunity of expanding the user base of the iconic smartphone, and timing is good for anyone interested in more effective handheld access to news from the Mandolin Cafe with their own release of the iPhone app V.2 update.
We mentioned the initial efforts of Mandolin Cafe admin, Scott Tichenor and Florida mando geek and computer programmer Steve Smith last October on the release of their new Mandolin Cafe iPhone App. We've already aquired it on the new iPod Touch 4th gen and the iPad with great success. Check the latest mandolin news, newly listed Classified ads, chord finder, builder database, and a compelling sample of some of the best forum topic threads from an RSS feed.
New in version 2: expanded forum access and created a separate Forum area that contains all forum subsections which then leads to a list in each sub-area to the newest available thread discussions. Clicking into individual discussions still takes you directly to the forum in a web page environment but that will change in the future.
Chords: expanded chord selection. For many chords, there are now alternates. To view alternates, just swipe your finger right to left over the chord. There is a text message that indicates what chords have alternates and this is an area we intend to develop after stepping back and taking a break.
Of course it doesn't have the full functionality of the website itself, but it has many of the most important parts. (You wouldn't be able to fit all that in the palm of your hand, anyway.) Best part: the app is free!
Check it out!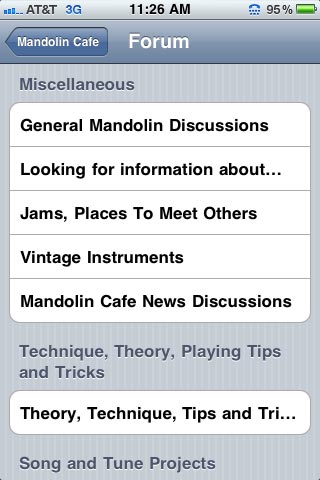 News: Mandolin Cafe iPhone App
Posted by Ted at January 11, 2011 4:51 AM