« Introducing The Barry Mando Project | Main | Scott Tichenor and his Mandolin Cafe »

November 16, 2010 | Join us on Facebook!
Big announcement from Facebook yesterday about their new pending email service. Pundits say they will knock Gmail off their pedestal and rule the cyberworld. We don't know about all that, but we do know we've got a special FFcP corner on the world's largest social media network, and we'd love to have you join us there. If you have a Facebook account be sure to sign up; we're hoping to get even more participants to join our over 500 strong and post their personal experiences about the benefits of this creative approach to exploring the fretboard, especially as it relates to the FFcP System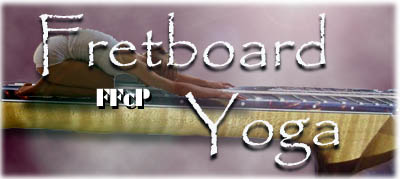 One common theme we've observed, the physical intensity of the exercises are something you need to start off slowly. With a modicum of discipline and commitment to 8-15 minutes a day, long range results are overwhelmingly impressive. Furthermore, we have yet to hear from anyone who spends more than six weeks on it complain about FFcP being a waste of time.
We love the feedback, especially like the one we received from Jake last month: "Just wanted to say, I try to spend at least 30 mins a day using free downloads from Jazzmando.com. Great stuff. Best mandolin practice tool I've found."
Check out the FFcP "Fretboard Yoga" group: FFcP Facebook Support Group

Posted by Ted at November 16, 2010 5:16 AM