« Happiness is a warm mandola--JD13 JazzDola strings | Main | Join us on Facebook! »

November 14, 2010 | Introducing The Barry Mando Project
We've mentioned the intriguing electric jazz stylings of Kentucky thoroughbred 5-string baritone mandolinist, Danny Williams before. His YouTube channel is a treat, another one of our favorite musicians that likes to think the mandolin out of the box.
This video production gives a brief, but very artistic introduction to the instrument and the band, the Barry Mando Project, Danny's versatile trio.
View video: Introducing The Barry Mando Project.

Artist website: BariMando.com.
Be sure to friend him on Facebook, too!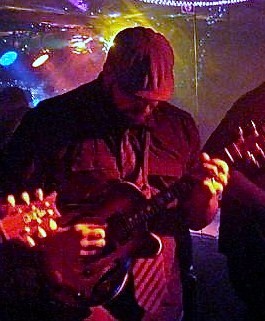 Posted by Ted at November 14, 2010 6:29 AM