« John Carlini opens personal audio "Vault" | Main | Clark Mandolins at IBMA »

September 7, 2010 | Blackface A5 Old Wave Mandolin at TAMCO
They say if you don't want to go into the house, don't stand on the front porch. On a frequent basis, we ignore that sage wisdom by dropping into and enjoying the tempting lush photography and beautiful eye candy posted for sale on The Acoustic Music Company website in Brighton, England. Needless to say, this visit did not disappoint, and we were particularly enchanted by this black face beauty, a luscious Old Wave A5 mandolin.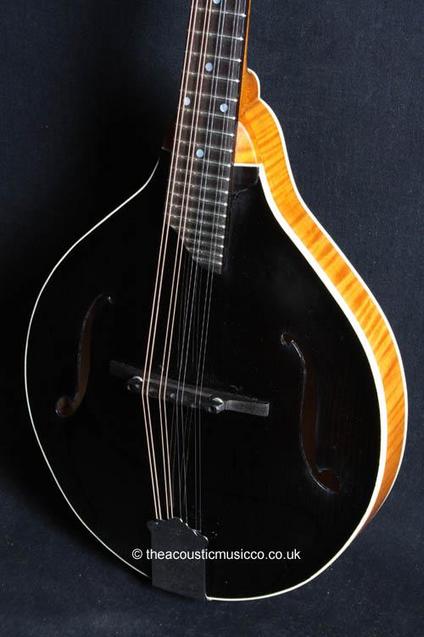 Bill Bussmann made this as a personal instrument for Trevor Moyle, the store proprietor, and now it's looking for a new home. According the site, it's also to the same specs as Simon Mayor's signature Vanden. Adirondack spruce top with red spruce tone bar bracing curly sugar maple 1 piece back, 12" radius ebony fretboard and bridge, ivoroid binding 1 3/16" nut width, medium sunburst lacquer finish, TKL tweed hardshell case.
Even those on this side of the pond should not fear a healthy international transaction, especially from this reputable business. Instruments are lovingly packed and shipped quickly, and you can even discount 15% from the listed price (after conversion from British Pounds) when you live outside the European Union since you aren't liable for the built-in VAT surcharge.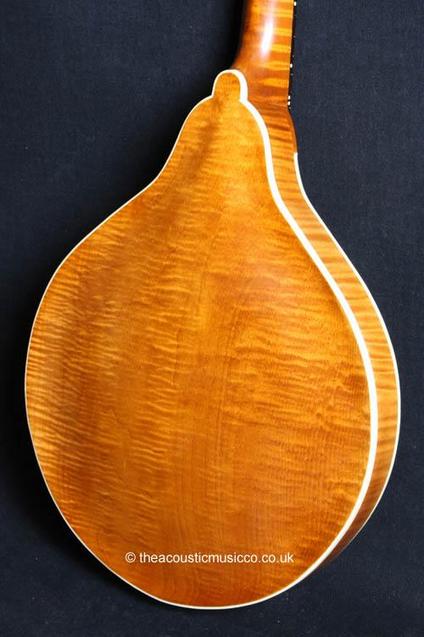 See more pictures: Blackface A5 Old Wave Mandolin
Visit: The Acoustic Music Company
Posted by Ted at September 7, 2010 5:38 AM