« Rory Sutherland-Shreddies | Main | New tuneage resource: MyRealbook.com »

August 18, 2010 | For sale: mandosynth set-up complete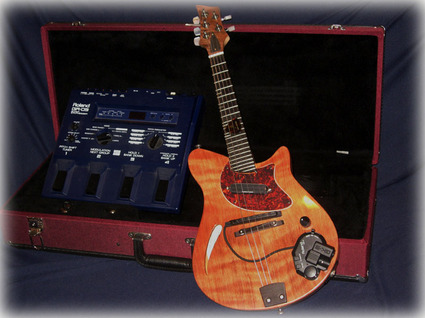 UPDATE: The instrument had been purchased and is no longer for sale.
We had some fun experimenting with this set-up and wrote about the results in our March 2008 entry, "Roland GK-3 MIDI pickup. For mandolin!" We hooked the Roland guitar synth interface with very good success. The six-pole pickup fit nicely under the 5-string Jonathan Mann EM5. We did have to remove the tone control pot to make it work, but we were pleased there was enough real estate on the top to accommodate the GK-2 without impacting the playing area.
The fun is in doubling melody with an etheral pad sound or the Rhodes tine. Some of the bass patches were also pretty practical, but now that we're done with it, it's up for sale. The instrument itself sells for around a thousand dollars new, and the Synth module and pickup street price around a couple hundred new. We're making the whole package availabe, instrument, module, pickup installed and deluxe hard case for only $795.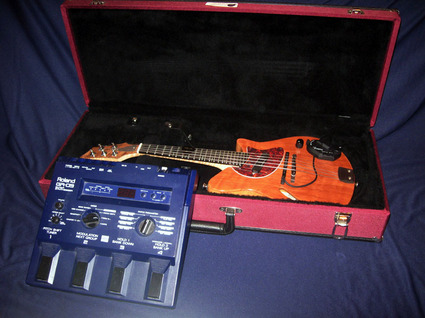 Interested in stepping into the world of MIDI with the mandolin? This is a pretty painless way to do it.
Contact us if you are interested in purchasing this package.
More about Jonathon Mann instruments: Mandolins.com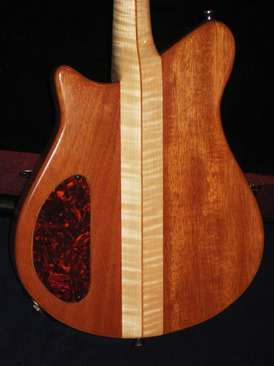 Posted by Ted at August 18, 2010 5:34 AM