« Classifieds find: Colorado builder David Griffin | Main | Clean up your wardrobe. It's spring! »

May 18, 2010 | Bob McCarthy Music; "Where I Live"
We recently stumbled across an amazingly talented fretted multi-instrumentalist we feel compelled to share. New Englander, Bob McCarthy, based out of Winnisquam, New Hampshire offers a special blend of jazz, contemplative folk, and eclectically pastoral instrumental music incubated in the New York and Boston area coffeehouse sensibilities of the 60s and 70s. Since then, he added to a thriving solo career, stage experiences with some pretty high caliber artists including the likes of Larry Coryell, Harry Chapin, Taj Mahal, Leo Kottke, Neil Young, and hosts of additional diverse musicians.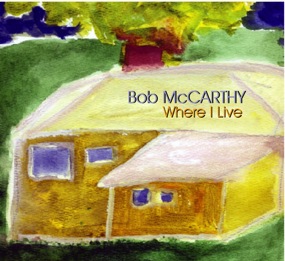 As a mandolinist/guitarist, he has produced some highly credible CDs, including one we're quite enchanted with, "Where I Live," produced by Berklee College Professor Randy Roos. McCarthy is also a talented visual artist, and his collection of videos based on his charming original music, photographs, and soft abstract rustic paintings is well worth the time exploring on his Facebook, MySpace, and YouTube accounts. A humble soul, Bob enjoys the outdoors, a specially serene, modest rural mode of life, including intimate time spent with nature and his older Belgian Tervuren dogs. His guitar/mandolin/vocal music captures a Norman Rockwell folk lifestyle and delivers within a Thomas Kinkade vantage. His sound and lyrics are astonishingly cerebral, quietly passionate.
Enjoy Video: Before The Storm; Bob McCarthy

Though he has many projects under his belt, we want to especially recommend the "Where I Live" CD in metaphorical rotation in the JazzMando offices the last couple weeks, available at iTunes, CDBaby, and off his personal website. At minimum, check out his amazing videos.
MySpace: Bob McCarthy Music
Purchase CD: Bob McCarthy Music
Facebook: Videos
Become a fan. We are!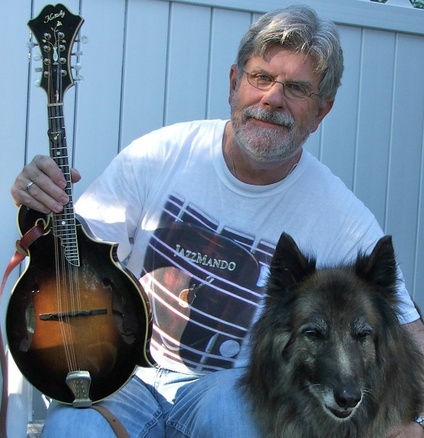 Posted by Ted at May 18, 2010 5:49 AM