« Jason Anick: Tipping Point | Main | 2014 Django in June schedules Don Stiernberg! »

February 1, 2014 | 2014 mandolin pictorial calendar curtain call.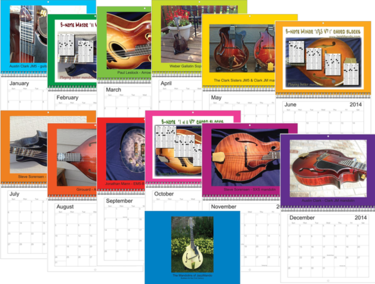 Even though today begins February and you'll immediately tear off the month of January, you still have another eleven more to enjoy the remaining monthly eye-candy of our 2014 mandolin calendar. We're shipping remaining stock (about a dozen) at a two-for-the-price-of-one special on a first-come first-serve basis.
.
Spiral bound and twelve individual pictures of instruments from our review write-ups and chord cards, $19.95 shipped US 2-day Priority, $27.95 Canada and International First Class, and until we run out, we're including a second one for home, office or friends for free. Order by clicking the website link below, PayPal or CC. (Sorry, no checks.)
A classic new picture each new month! But don't wait--our supply won't last long, especially with the two-fers special...
Purchase today and get a 2nd for free: JazzMando 2014 Calendar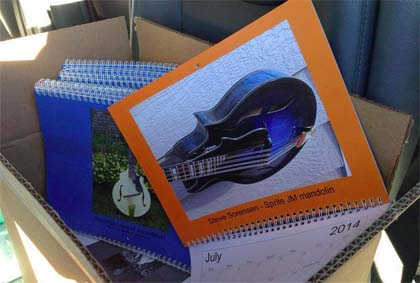 Get two shipped for only $19.95 US!
Posted by Ted at February 1, 2014 9:36 AM