« Works for cold beverages, too. | Main | Jim Hall on Johnny Carson »

June 30, 2013 | Mandolin Symposium pictorial documentary
We've enjoyed viewing the camera work of Maria Camillo at this week's Mandolin Symposium in Santa Cruz, Ca. Some of the world's biggest mandolin stars, and a crop of those who could be stars in the future!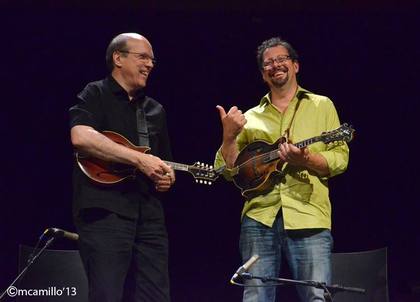 Check out the Mandolin Symposium's Facebook Fan Page for literally hundreds of great pictures!
Almost feels like you're there...
Like their FB Page
Posted by Ted at June 30, 2013 6:50 AM