« Using the picking hand to start good tone | Main | Mandolin Symposium pictorial documentary »

June 28, 2013 | Works for cold beverages, too.
Of course our popular 3-note 7th chord mug in the CafePress JazzMando Logo Store is great for an early morning cup of brew. These really are very useful, and emblazoned on the ceramic, a terrific personal educational tool.
Don't limit its use to hot beverages, though. Put them in the freezer for 30 minutes prior to pouring yourself a cool one.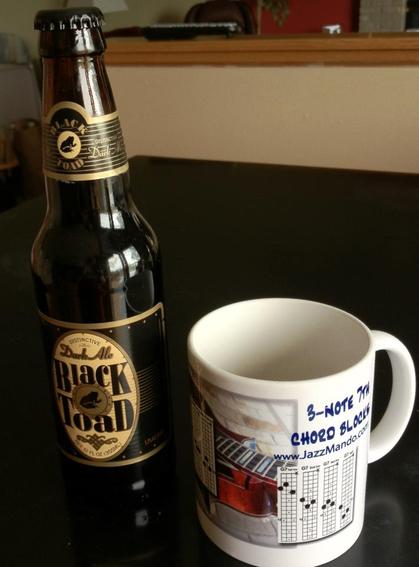 Major, Minor, and Dominant 7ths--you're all ready to go!
Purchase information: JazzMando 3-note Chord Mug.$15.99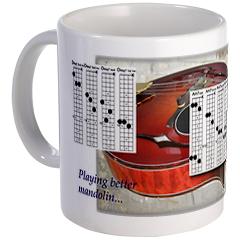 While you're there, how about a matching shirt?
Posted by Ted at June 28, 2013 6:10 AM