« Gentlemen prefer blondes. Ladies, too. | Main | Works for cold beverages, too. »

June 26, 2013 | Using the picking hand to start good tone
One of our most popular series of articles on the Mandolin Sessions bimonthly webzine was on Thinking Good Tone from six years ago. We addressed some simple but powerful ways to alter the shape of your sound simply by concentrating on the picking hand. Long, robust, whole notes are a way to strip all the other distractions, and like a good home run hitter in baseball, consistently knock it out of the park.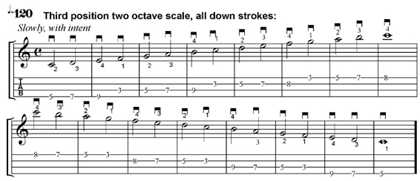 Check out the archive article, and be sure to spend some time on the PDF warm-up. This can dramatically alter your playing!
Read Using the picking hand to start good tone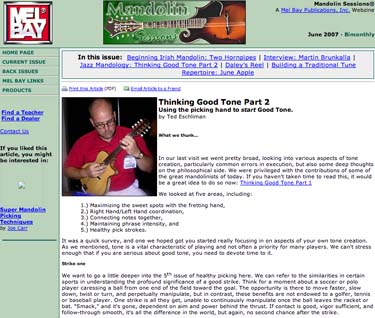 Smack!!!
Posted by Ted at June 26, 2013 5:07 AM