« The Eichers, Dance of the Gypsies | Main | Sip your coffee. Correctly now... »

September 22, 2012 | Five part series on 3-note vamp chords complete!
We've felt one of the most important contributions to the mandolin world has been the FFcP approach to comprehending the fingerboard of the 5th tuned fretted instrument. The impact there is in the horizontal (melody) world, and we've offered voluminous studies throughout the website to help develop the player.
Our next pathway into enlightenment is vertical (chord), and our latest contribution to mando-legacy is 3-note chords, particularly the concept of "Vamps." You've messed with individual chords, starting out with common triads and adding those funky extensions, #11, -9, 13, etc, but you've probably approached them with the intent of chopping at all four courses, all eight strings. The 3-note chord gives you so much more flexibility to build off, these are also the basis for any serious 5-string player. In addition, they open the door for chord melody.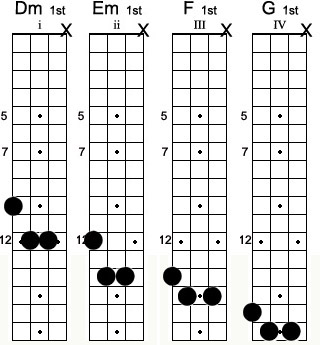 We wanted to introduce these in a series, a set of short patterns. We've already done 7th chord blocks, but recently, we completed a five part study simplifying the 3-note chords to diatonic patterns. They become something you can immediately use, be it jamming, composing, or just a fresh new way to get around the fretboard.
Bite sized, we encourage you to cull the 4th note of the chord and run wild with these.
This is important!
3-note Chord Vamps:
Vamps Pt 1. Creating energy with Diatonic triads
Vamps Pt 2. Expanding the Diatonic triads
Vamps Pt 3. Scurry Dominants
Vamps Pt 4. Circle of fifths
Vamps Pt 5. Minor modal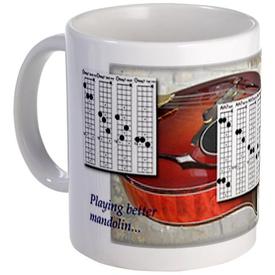 Posted by Ted at September 22, 2012 6:22 AM