« Logo store new shirt design | Main | Weber debuts soprano mandolin line »

September 4, 2012 | More Vamps.
The website's charter has always been bringing jazz tricks to the mandolin fretboard in a manner easy to both execute and understand. It may not necessarily happen in that order. At minimum, we hope you take away some ideas that simply sound cool on your instrument.
We continued our series on Vamps last week, and if you happen to miss it in our weekly Tips and Tricks column, check it out, maybe even review the first article on major triad chords. These are so easy to play, but when you execute them in context, you can really make some sophisticated sounds. They are also blocks you can build off later.
Pun intended.
Read article: Vamps. Expanding the Diatonic triads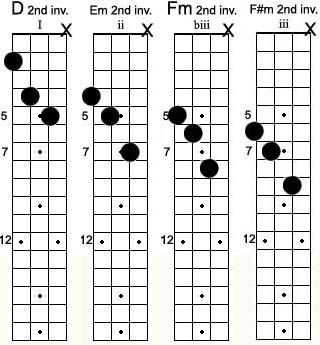 Posted by Ted at September 4, 2012 5:22 AM