« Amazing video from Pyrite, MO mandolinist. | Main | New music from Michael Lampert; Ephemeral »

April 3, 2012 | Dogs Playing Mandolin Bib
One thing infants do have in common with dogs, they can't play a G-chop either. So it makes perfect sense for them to have a bib with our take on the classic "Dogs Playing Poker" with "Dogs Playing Mandolin." If you have a friend or relative that just had a baby, this is the perfect novelty gift item. They will remember you every feeding time.
Now on sale that the JazzMando Logo Store for $17.99, its easy-wash 100% jersey cotton provides great upper body coverage to protect baby's clothes. The sturdy closure makes this one-size bib fit newborns to 36 months. Measures 9" x 15" top to bottom and 9" x 10" bottom to collar.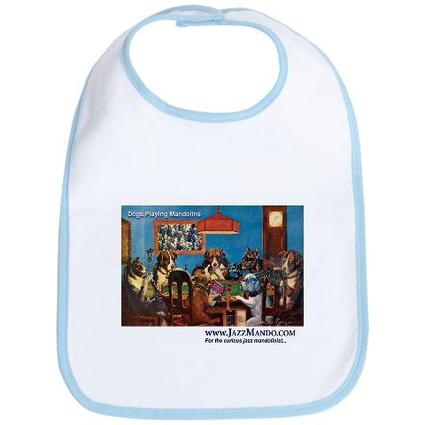 Purchase: Dogs Playing Mandolin Bib
While you're there, pick up a few of our "Mandolinist Perspective" stickers. The durable 3x5" 4m vinyl would look terrific on anyone's case. Enjoy these and many other items at the JazzMando Logo Store.
All profits go toward maintaining the resources at this site.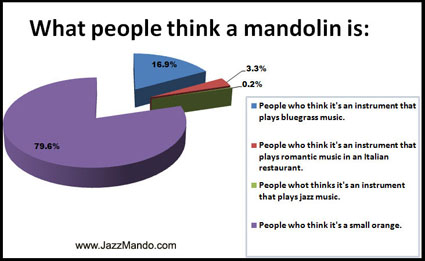 Posted by Ted at April 3, 2012 1:00 AM