« iPhone, iPad, iPod Touch shortcut tip | Main | Floor Model JBovier 4-string emandos. Deal!!! »

December 20, 2010 | Giant Steps; 'ii V7 I' Lab
One of the all-time great studies in 'ii V7 I' progressions is the classic John Coltrane tune, "Giant Steps." A virtual "rite of passage" song for the jazz student, this manifests rapid-fire 'ii V7 I' changes at light speed. It's fun to try, and even for the beginner at slower a tempo, the opportunity to see it unravel visually in action is quite an education.
There's a great Dan Cohen YouTube video that presents not only the tune, but written transcription of some of 'Trane's own solo riffs. Take some time to watch this.
View video: Giant Steps by John Coltrane
Get out your Circle of Fifths. Fasten your seatbelt!

i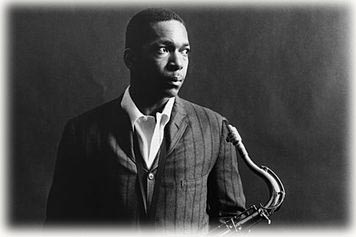 "You can play a shoestring if you're sincere."
- John Coltrane

Posted by Ted at December 20, 2010 5:01 AM