« Will Patton and Ninine Garcia in the Studio | Main | Prescription strength tone »

September 17, 2010 | Introducing new JazzMando sponsor Lock Mandolins
We'd like to thank Brian Lock for joining our list of esteemed sponsors, the ones who underwrite the expenses of keeping all the resources and information here on the JazzMando website free for you to soak in and enjoy. We appreciate this group and their generous support.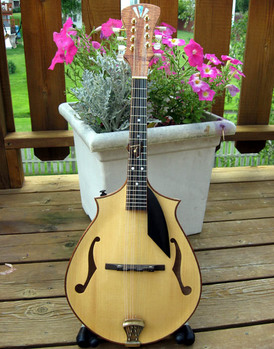 We had the opportunity to review a magnificent Two-point mandolin last July from the New Mexico builder and self-professed wood junkie. If you'll recall, the craftsman spent a considerable amount of time among the "living," a seasonal worker with the Forest Service gave him an intellectual as well as aesthetic insight into the nature of wood. His apprenticeship with the mandolin "triumvirate," John Monteleone, Mike Kimnitzer, and Steve Gilchrist didn't hurt either. Since then, he's had the time and experience to develop his own signature look and style.
We hope you'll spend some time taking in the eye candy on his website, and while you're there, thank him for his support of JazzMando. We're looking forward to bringing you more information about his many projects in the future.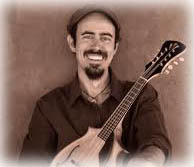 Builder website: Lock Mandolins
Read review: Brian Lock Two-point
Posted by Ted at September 17, 2010 5:08 AM