« Winter NAMM 2015 | Main | Expanded tenor guitar series at Ibanez »

January 23, 2015 | Thicker Primetone picks.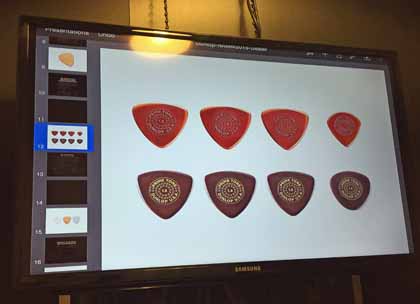 A bit of good news at NAMM in the Dunlop booth, the popular Primetone series picks have been expanded and our favorite 1.3 semi-round has been thickened up to a 1.5 gg and also offered in a textured grip version.
Cut from the same material as their Ultex series (this incarnation a more traditional brown than yellow), the pick has plenty of rigidity without being overwhelmingly heavy. These are now as thick as our 1.5 JazzMando V-pick or Proplec, it carves a lovely tone out of a double course instrument, rich with fundamental. The no-slip texture also feels great in the fingers.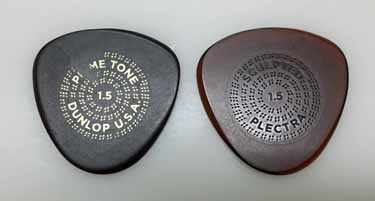 We love our samples and look forward to the mass release of these later this year.

Posted by Ted at January 23, 2015 8:14 AM