« NS Micro Tuner. Still our favorite. | Main | Sorensen Sprite JM mandolin--Blueburst! »

November 29, 2014 | Design your own mando cell phone case
We love Black Friday/Cyber Monday weekend for some of more esoteric online deals. A good example of this is the ability to create a skin for your computer or a custom cell phone case. We took one of our best pictures to the Casetify web site months ago when the iPhone 6 was first introduced and made our own classic.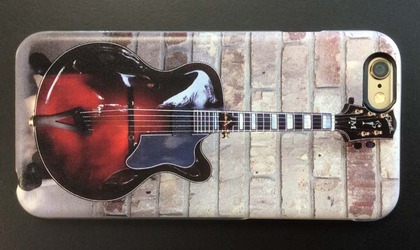 Austin Clark JM-5 guitar body 5-string acoustic mandolin
No financial interest, but if you act this weekend, you can get an uncommon 20% off your own cell phone case (discount code BLACK2014). We're very satisfied with the fit and level of protection of this case. The image is very crisp and clear in person! There may be even other deals out there on Cyber Monday for other companies, too.
12/1/14 update: Monday's discount code: CYBER2014
Let us know if you want a high resolution picture of this image (instead of your own) to copy this.
Posted by Ted at November 29, 2014 7:10 AM