« Design your own mando cell phone case | Main | Eastwood Guitars Crowdfunding »

December 1, 2014 | Sorensen Sprite JM mandolin--Blueburst!
Steve Sorensen
Blueburst Sprite JM mandolin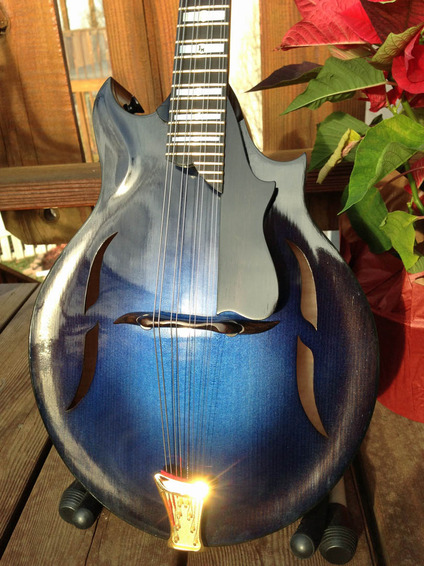 It was a blue, blue Christmas for us in 2012, but only in the most positive sense. After many months of patience and open communication with its crafstman, a unique custom build showed up at our door, an asymmetrical 2-point Sorensen "Sprite JM" mandolin with the same basic dimensions of the instrument of his we reviewed earlier that year and some cosmetic personal touches, including a dynamic Blueburst finish and ornate fretboard inlay. In the initial dialogue on the project, we requested the same basic dimensions, but other than the blue finish, Steve was invited to inject his own additional personal aesthetic on the adornments.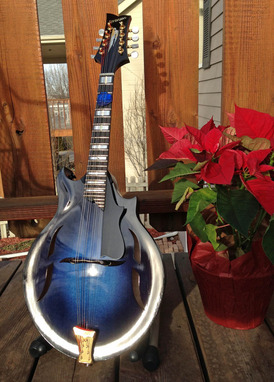 We were not disappointed! Many custom builds have come through this site, and we always anticpate a few weeks of settling with wood and steel. It's a good idea for a customer of a new instrument to allow for these changes, but this one came very much ready to play. Surprisingly, it's already in immediate performance stage rotation.
Read more.
Builder's Website:
Sorensen Strings
Review: Sorensen "Sprite" Asymmetrical 2-point mandolin
Contact: steve@sorensenstrings.com
Phone: 661-345-6684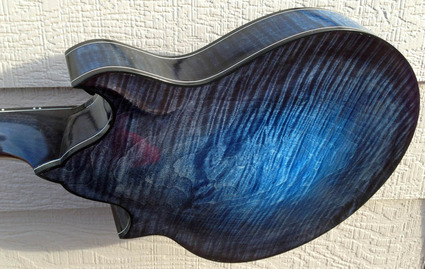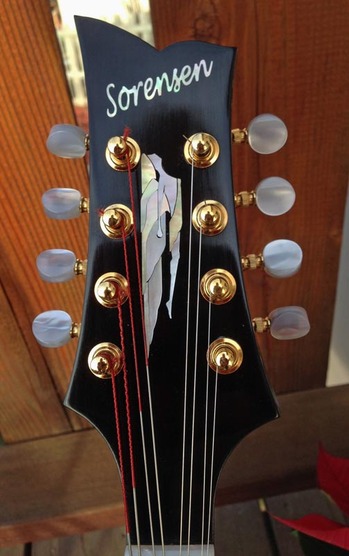 Are you following us on our Facebook Page? "Like" if you haven't already

.
Posted by Ted at December 1, 2014 5:32 AM