« Au Privave; Charlie Parker | Main | Eastman DG1 mandolin for sale »

November 11, 2014 | 1K Facebook Milestone
We're pleased to have achieved an important milestone on our JazzMando Facebook Page! We've broken the 1,000 member barrier!
If you're on Facebook, it's a good place to follow us. We do breaking news from our status entry, and try to keep you current with the latest and greatest developments in the worlds of mandolin, jazz, and making music. If you haven't already spotted us, be sure an click the link and hit the "Like" button.
Thanks everybody, for your support!
Link: JazzMando Facebook Page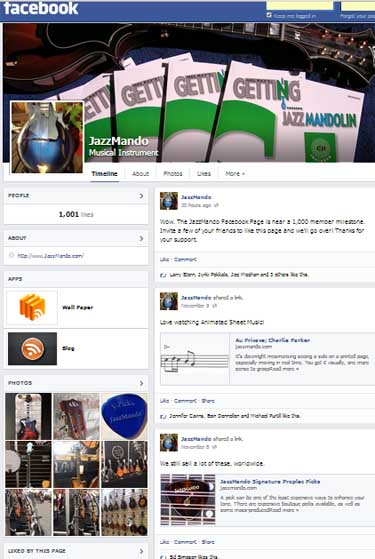 Posted by Ted at November 11, 2014 5:05 PM