« JazzMando Signature Proplec Picks | Main | 1K Facebook Milestone »

November 9, 2014 | Au Privave; Charlie Parker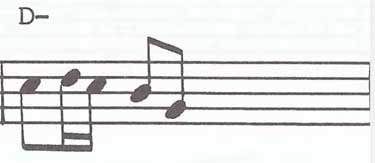 It's downright mesmerizing seeing a solo on a printed page, especially moving in real time. You get it visually, one more sense to grasp the periods of intensity and the breaks in between. It's also a way to help demystify a really good solo.
We love the Dan Cohen transcriptions on YouTube. Below is a section of the popular Charlie Parker classic, "Au Privave." Head and three choruses from a recording of the legendary saxophonist.
See what you can glean from it.
Video Link: Animated Sheet Music: "Au Privave" by Charlie Parker

Check out the Jordan Ramsey mandolin transcription by Dave Peters.
Posted by Ted at November 9, 2014 8:16 PM