« LeRoy: the new bass player | Main | Aaron Weinstein; LIZA »

October 18, 2014 | Michael Lampert on iTunes
The first CD recorded by Los Angeles area jazz mandolinist Michael Lampert, Jacaranda, remains an exercise in silky smooth tone. This and his subsequent project, Ephemeral released a little over a decade later are available for immediate download in iTunes.
Both projects are in an informal quartet setting, very easy on the ears.

Read: Michael Lampert on tone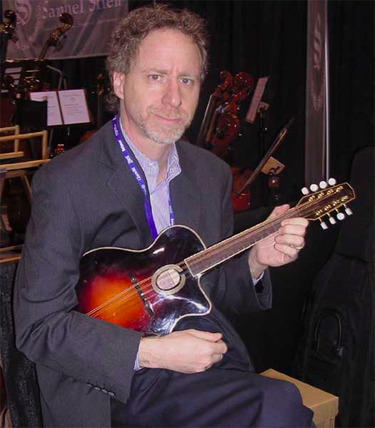 .
Posted by Ted at October 18, 2014 12:13 PM