« Zak Borden, Fall River/Elzic's Farewell | Main | Memphis Belle Mandolin Pick »

October 5, 2014 | David Grisman and Don Stiernberg Discuss Jethro Burns Legacy
Mandolin Cafe Admin Scott Tichenor and crew have outdone themselves again with another terrific interview. This week the topic is the Jethro Burns Legacy from former protege Don Stiernberg and legendary mandolin innovator David Grisman. They discuss newly mastered recordings of the mandolin swing master who passed 25 years ago.
Read article: Jethro Burns Legacy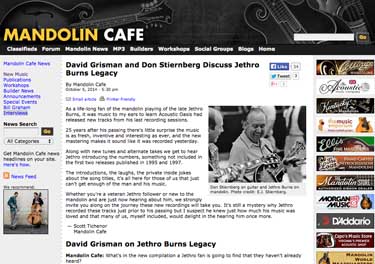 For the jazz mandolin aficionado, this is one of the most important recordings you can own.
Purchase information: Swing Low, Sweet Mandolin; Remastered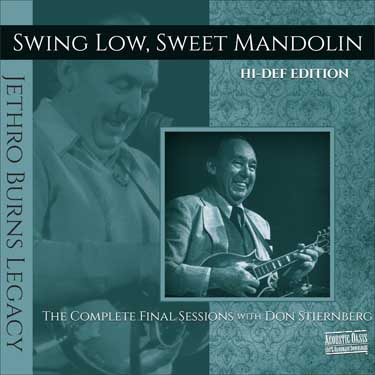 Posted by Ted at October 5, 2014 7:38 PM