« Footstool for playing while sitting? Yes! | Main | The Killigans, mandolin fight song? »

September 15, 2014 | New review: Kala KA-GTR Tenor Guitar
We've had the privilege of a hands-on sneak preview of the new Kala Tenor Guitar. We had our first glimpse in a noisy Summer NAMM trade show floor, but the last week we were able to get more intimately acquainted in the privacy of our own studio and take some good pictures.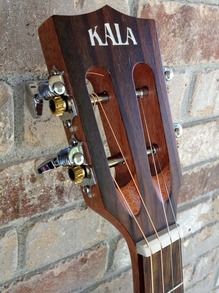 .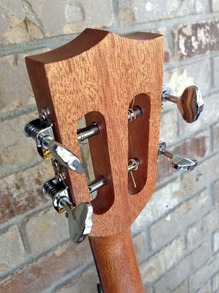 The 5ths tuning allows the mandolinist to transition easily to the slightly larger scale of a guitar as well as play in lower accompaniment range. The narrow neck Kala is arguably more uke-like in feel, which makes it perfect for the mandolinist. Take some time to read our review for more details, but spoiler alert--we love this instrument and plan to purchase one of our own.
You will want one, too!
Read review: Kala KA-GTR Tenor Guitar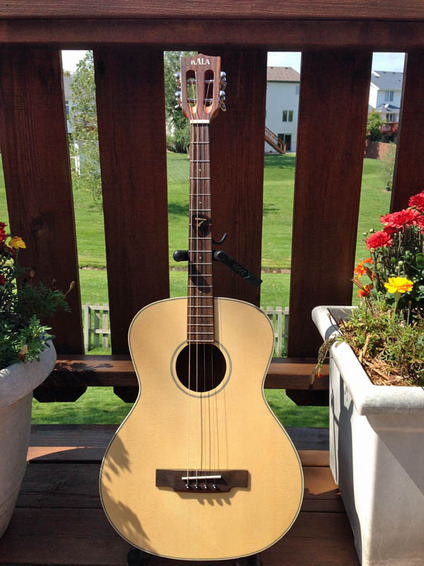 Posted by Ted at September 15, 2014 6:04 AM