« Unseasonably cool here. | Main | Last of the Blue JM V-pick »

August 1, 2014 | Revisiting the Clark JM5 acoustic electric 5-string mandolin
For our fingers and ears, the ultimate mandolin body is the 5-string guitar-bodied mandolin. Tuned in 5ths, but think L-5 jazz voice only slightly higher. It's the best of both worlds, a warm but penetrating solo sound, but the baritone/tenor range of a mandola. Free it up with single courses for better control of vibrato and linear sonority and you have what we consider the ultimate jazz voice, our signature Clark JM-5 .
We've had this since September of 2012, and it continues to be the best jazz voice we've ever owned. The addition of the 5th course offers the benefits of extended range with multiple octave arpeggios, and the lower register gives a convincing accompaniment crunch in the bottom strings.
Read more: Clark JM5 acoustic electric 5-string mandolin
What make's Austin's work stand out from other premier builders is his attention to detail. Binding and inlay are virtually flawless, finish perfect, and even the neck is sunburst.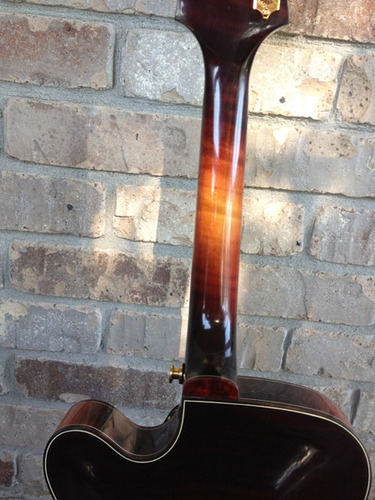 Builder website: Clark Mandolins
Previous review: Clark Signature JM 2-point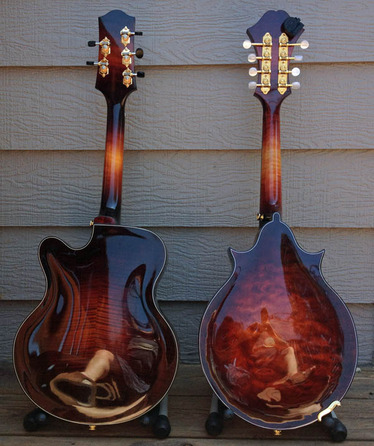 Read up on other world class mandolin builders: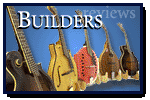 Posted by Ted at August 1, 2014 8:23 PM