« Free Live Online Session with Mike Marshall on Wednesday | Main | James Jamerson bass: Ain't No Mountain High Enough »

July 10, 2014 | Coming up. Summer NAMM 2014
Flight tickets. Check.
Hotel registration. Check.
NAMM Badge registration. Check.
Sinus Infection. Check...

Hopefully the antibiotics will kick in before next week's Summer NAMM session in Nashville, but we'll be troopers and bring you the best inside information of the industry's mandolin gossip. We'll snap a few pictures and post them here, and if not pick the instrument, pick the brains of makers, distributors, and sellers of them. The convention hall isn't the most optimum environment to experience them, but there's nothing like the electric ambience of all the gear and industry in one place.
We'll hook up with some old friends, especially looking forward to a reunion (maybe an adult beverage or two) with Scott Tichenor, Mandolin Cafe industry mogul.
Blast from the past, Summer NAMM, 2004: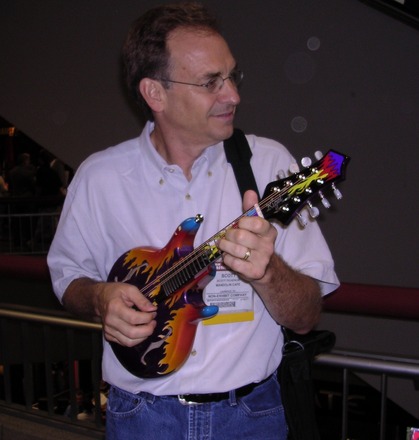 Scott Tichenor, Rigel Booth.
Such character. The mandolin, too...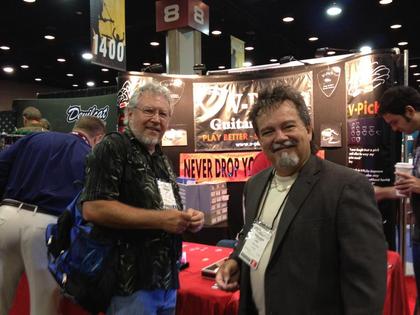 Vinni from V-picks
Posted by Ted at July 10, 2014 10:53 AM