« New Maccaferri mandolin from Meredith Coloma Luthiery | Main | Better tone with a JazzMando V-pick »

May 31, 2014 | Double Eichers. Sweet jazz from the land of red dirt.
We've mentioned the Oklahoma native father and son Eicher mandolinist pair before, Shelby who also holds a Hall of Fame pedigree in fiddle and up and coming son Isaac who are also part of the acoustic truing jazz quartet Mischievous Swing. We happened upon two YouTube videos that showcase the talent of both and thought we'd share them here!
Video link: Shelby Eicher - How Long Has This Been Going On

Video link: Isaac Eicher solo mandolin, "Chega de Saudade"

Purchase CD: Mischievous Swing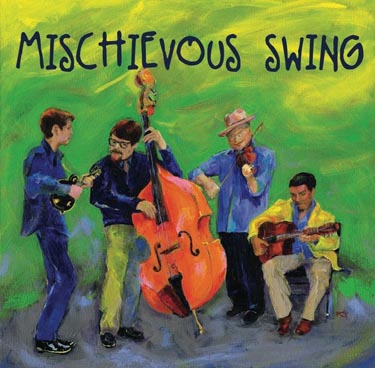 Posted by Ted at May 31, 2014 5:40 AM