« Interview with Don Julin; Mandolin Exercises for Dummies | Main | Road Trip; John Reischman & John Miller »

April 19, 2014 | New in the JazzMando Logo Store
We've recently added some exciting new swag in our JazzMando Logo Store. Several items including the "What it means to be a mandolinist" mugs, sports bottles and shirts, a few new chord shirts, and a cool revision of our pick "pocket" shirt!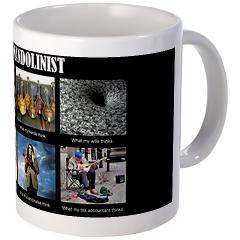 Mandolinist (wide) Mugs
What it means to be a mandolinist.
$14.99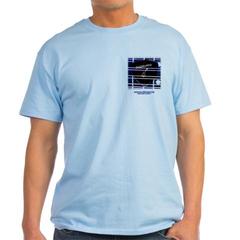 Jazzmando Pick Pocket Tee
Sport a picture of the internationally popular JazzMando signature ProPlec pick. Adored (and well-used!) across oceans, the graphic is a high resolution shot of the JM pick in all its splendor.
Natural, ash grey, and light blue
$18.99

Cafe Press runs frequent promotions, including an Easter weekend sale, 20% off your order (use code "HOP2IT" at checkout). We've recently incurred additional expense with expanding space on our server, so anything you can purchase helps us pay some of the costs of the otherwise free resources we offer here.
View even more merchandise at the JazzMando Logo Store.
Posted by Ted at April 19, 2014 10:09 AM