« New: The Real Latin Book | Main | Take Your Lack of Skill to the Next Level »

April 1, 2014 | New from Snark: SN-G 'GLASSES' All Instrument Tuner
New from Evets Manufacturing...
SNARK SN-G 'GLASSES' ALL INSTRUMENT TUNER
THE MOST VERSATILE SNARK YET! ANY INSTRUMENT, EVEN VOICE!
Super Tight Tuning--you AND your friends
Faster Response
Vivid HD Read Display
Display Rotates 360 degrees with special 9 inch flex arm
Tap Tempo Metronome
Pitch Calibration and Transpose Features
And you thought the Google Glasses were the buzz... How about a versatile chromatic tuner that works with any instrument, INCLUDING vocals! No more scratching headstocks or fidgeting with positioning.
This new tuner comes with a variety of features. It provides vibration sensor which is more reliable in stage and studio. A feature the other SNARKs the ability to mount off the instrument!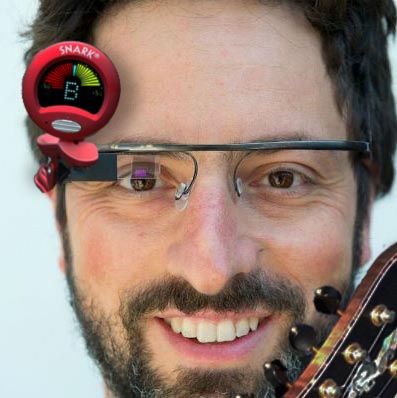 Another feature the unit has is the option to either flat tune or transpose. Both of these are useful in otherwise time consuming and mentally stressful situations. We were also pleased with the option to calibrate the pitch if needed for playing with other instruments. These features are vital if you plan on working with others in a concert setting.
The SNARK SN-G uses a 3V lithium battery which will last quite a while with a power-save option. When the tuner stops registering musical vibrations then it automatically dims the lights so as not to waste energy. Even if you manage to use the whole battery, it is not difficult to find a new one in any pharmacy or electronics store and replace it.
Video Demo: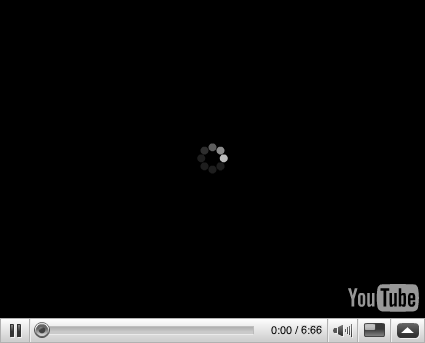 Click embedded video above. Be advised the stream is popular and under heavy use. If unsuccessful, come back and try again later.
Purchase information: Snark SN-G Glasses all-instrument and voice tuner
MSRP $34.99
Posted by Ted at April 1, 2014 5:44 AM