« Christina Applegate and the mandolin | Main | Christmas FX »

December 22, 2013 | Gary Palsmeier; Kansas musician/craftsman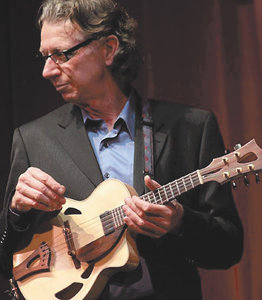 It's been three years since the premature passing of Wichita acoustic jazz multi-instrumentalist Gary Palsmeier. The musician was not only a sought after talent in the central US plains, but a gifted craftsman, as well, including a sensational signature 5-string acoustic mandolin.
We did a story on Gary back in July of 2010, including some great pictures of his workshop. JazzMando guest contributor Mark Wilson, who owns one of these treasures sent us a terrific MP3 the luthier arranged and recorded on his own 5-string. We'd be curious to hear from others blessed with one of his instruments. Feel free to connect with us through our contact form.
Listen:

Moon and Sand
Gary's art and memory lives on.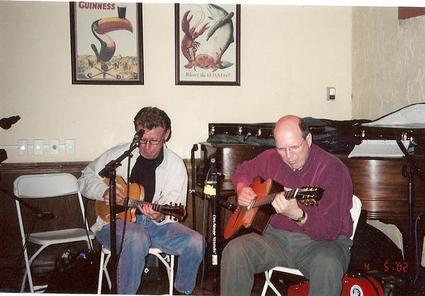 Gary with jazz mentor Don Stiernberg.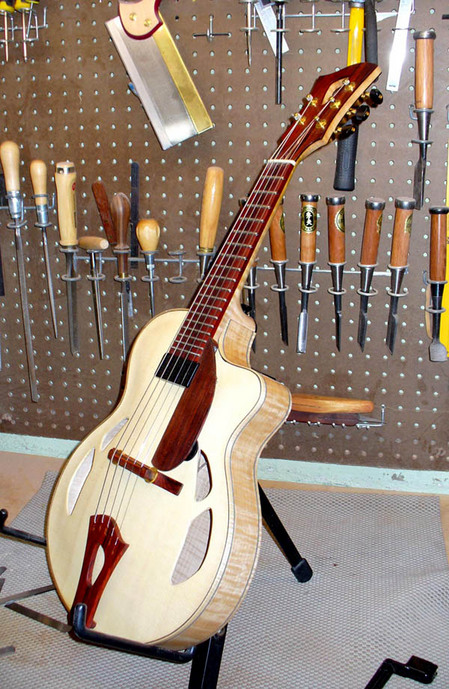 Read Wichita Eagle tribute.

Posted by Ted at December 22, 2013 2:23 PM