« Mandolin Tuning with Mike Marshall | Main | Stage Fright? »

October 27, 2013 | Minor 7th chord streams. So What?
Almost a year ago we introduced some effective m7 chord patterns that could be run up (and down!) the neck as chord streams. Not only do they sound cool, they are the key to comping on some great modal jazz classics, like So What, Impressions, Maiden Voyage, Footprints, Milestones, and Take Five.
It's simple. Learn the inversions--you don't even have to worry about the labels. Insert an inert filler chord and you can play any minor modal jazz classic like a boss.
Enjoy!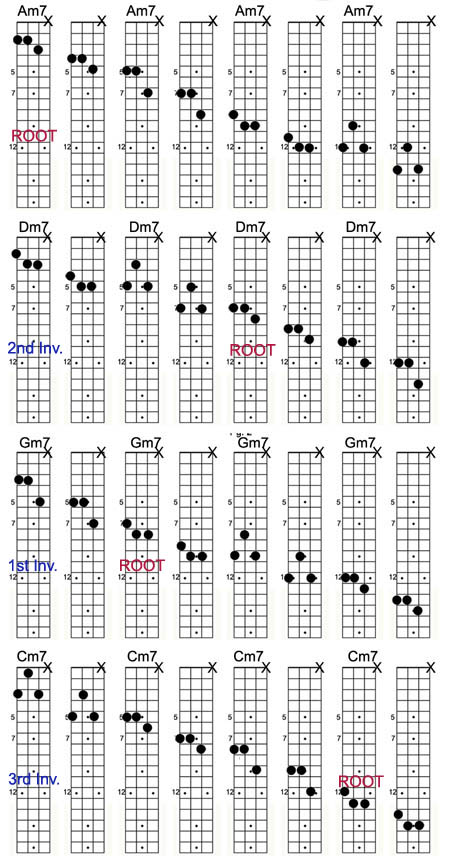 Read article for more explanation in our Tips archive:
Minor 7th Chord Streams. Under the hood.
Download PDF of the above:


Minor7thChordStreams.pdf
Posted by Ted at October 27, 2013 8:09 AM