« Update: Enhanced Jason Anick website | Main | Reminiscing the Rigel Q-95 »

August 14, 2013 | Dogs Playing Mandolin
Why not?
We introduced this six classic design years ago and reissued the shirt in our Cafe Press store.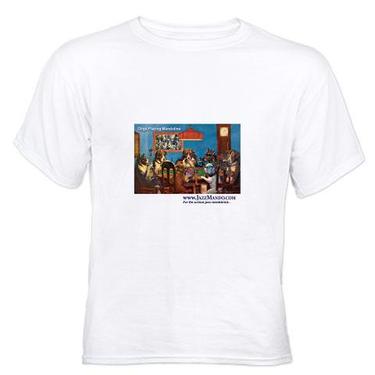 $21.99
Available in white and also in colors in Women's cut.
Check out the rest of our merch, including mugs, stickers, tote bags, and bibs.
Link: JazzMando Cafe Press Store
That's right, we said bibs.
Posted by Ted at August 14, 2013 6:17 AM