« Stellar ii7b5 chords | Main | Hands across the water; trip to The Acoustic Music Company »

April 19, 2013 | Etymotic Research ER20 ETY-Plugs Hearing Protection
For those of us past 40 (okay, some past 50), we've learned how important our hearing is, and many are kicking themselves from not taking better care of their ears in younger years. Yup, we think we're immortal in our youth.
Etymotic Research, an industry leader in acoustic research has been a household name (or should be) for in-ear products, including high tech ear plugs. We'd like to pitch the notion every musician should own a pair of quality noise filters for concerts, shop and high decibel work environments, or simply a little peace on a cross country flight. The ER20 ETY-Plugs are a low cost alternative, street priced around ten bucks, and one of the best way to thwart the dangers of loud noise environments.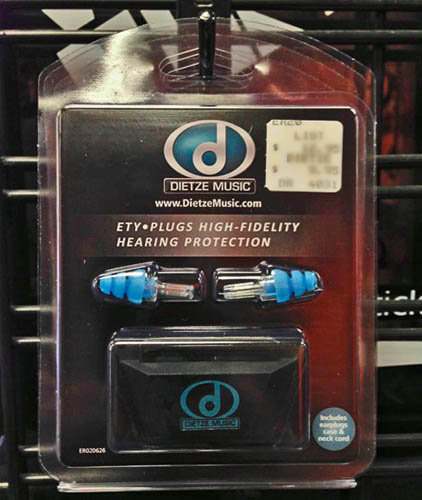 List Price $12.95
Sale Price $ 9.95
With deep roots in acoustic research and the hearing aid industry, Etymotic Research invented insert earphones in 1984. Innovation, education and hearing conservation are central to Etymotic's mission, with products that accurately assess hearing, improve the lives of those with hearing loss, and enhance the listening experience of musicians and music lovers everywhere. Etymotic's products are used by scientists, hearing practitioners, hearing-impaired consumers, professional and amateur musicians, and others who insist on superior sound quality.
Protect Your Hearing Without Loss of Clarity
ETY-Plugs are the world's highest fidelity non-custom earplugs. They reduce most noise to safe levels while preserving the clarity of speech and the richness of music. ETY-Plugs are configured to replicate the natural response of the ear canal so that when sound enters the earplug, it is reproduced unchanged, exactly the same as the ear would hear it, only quieter.
ETY-Plugs use a tuned resonator and acoustic resistor to replicate the natural response of the ear canal. This unique construction, combined with Etymotic's proprietary sound path, reduces sound levels evenly across the frequency range without changing the sound quality. Result: Music and speech remain clear, but quieter and safer. Foam earplugs reduce the high frequencies, resulting in muffled speech and music, but ETY-Plugs provide almost equal sound reduction (20 dB) across the range of hearing.
Natual and Clear Sound for Noisy Environments
ETY-Plugs reduce sound levels evenly so that music and speech are clear and natural, not muffled as with other earplugs. So you can reduce your risk of hearing damage for many noisy occupations as well as noisy venues--such as airshows, parades, athletic events and motor sports. When you're at a concert, ETY-Plugs protect your hearing without letting you miss out on any of the action. They're also ideal for musicians, letting them hear their own instrument and how they blend with others accurately and without distraction.
Purchase these online from a recommended retailer. Mention "Jazzmando" in the comment field for reduced shipping price of $2.00 US. ($9.00 Canada and International)
Link: Etymotic Research ER20 ETY-Plugs Hearing Protection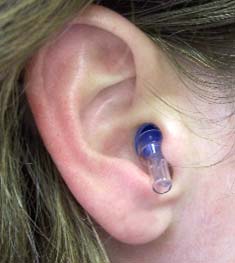 Posted by Ted at April 19, 2013 5:13 AM