« Don Julin: Vibe | Main | Tenor Guitar History »

November 23, 2012 | Black Friday Mel Bay Special! 30% off & Free Shipping
Black Friday, and seems everyone's at the mall or box store getting a cheap Flat Screen TV or toaster. Not you though--you'll be at the Mel Bay website scoring great prices on some of the best educational materials in the world, and still in your pajamas.
Hard to beat this price on "Getting Into Jazz Mandolin." 30% off and free shipping at Mel Bay's cyber store. One day only, don't miss out.
Purchase from Mel Bay: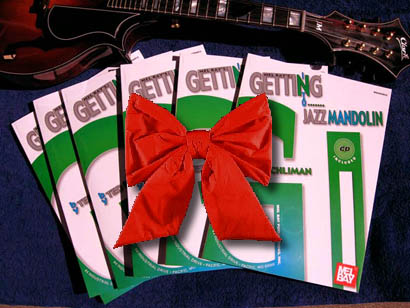 Use the code: "pie" to get 30% off your entire purchase and Free Shipping
Hope your Thanksgiving was special!
Posted by Ted at November 23, 2012 5:04 AM