« Mike Marshall ArtistWorks School of Mandolin | Main | Don Julin: Vibe »

November 19, 2012 | Minor 7th chord stream wrap up
Some of the juiciest chord blocks we've ever put up, we took a look under the hood at last week's Tips and Tricks session at the simple but chocolatey tasting variations of the Minor 7th chord up the fretboard. These are a "must-have" for any serious modal jazz musician, and a terrific parlor trick set of chords to mover around the fretboard.
You don't need to know the science behind them, they just sound great by themselves. Then again, if you want to understand how they are derived, you can learn to apply the simple theory and manipulate effectively in all twelve keys!
Article includes PDF print and analysis. Link: Minor 7th Chord Streams. Under the hood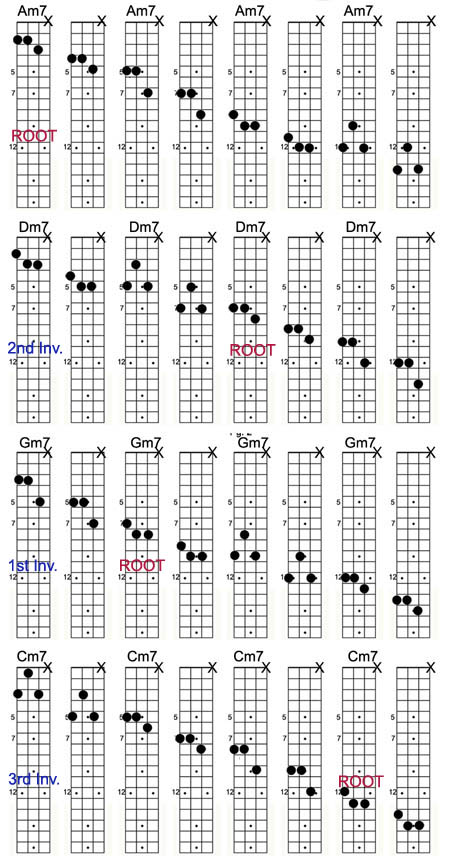 ---
Thinking Christmas list? How about a JazzMando 3-note 7th Chord Mug?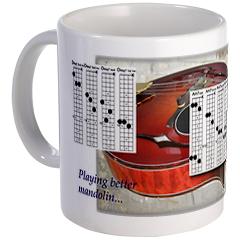 Posted by Ted at November 19, 2012 5:33 AM