« Mandolin Sessions PDFs | Main | Ludewig Mandolins: Merlot-burst A5 »

August 17, 2012 | Builder Eye Candy
We've recently been showing pictures of our dream build, the Clark JM5 guitarbody 5-string we waited all year for. Pictured below is a pairing with older sister signature Clark JM 2-point.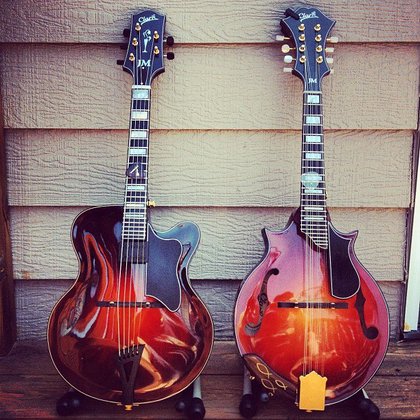 Lately, Facebook has been laden with some amazing temptations with builders we're really impressed with, and we snagged a few shots to show. We really are living in a Golden Age of Luthiery!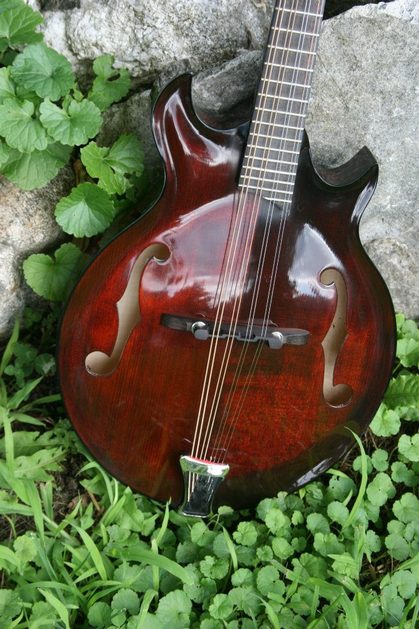 Visit Website: Girouard Mandolins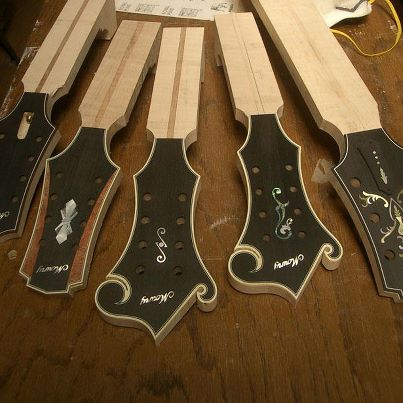 Visit Mowry Strings
Read Review: Mowry Asymmetrical Two-point Mandolin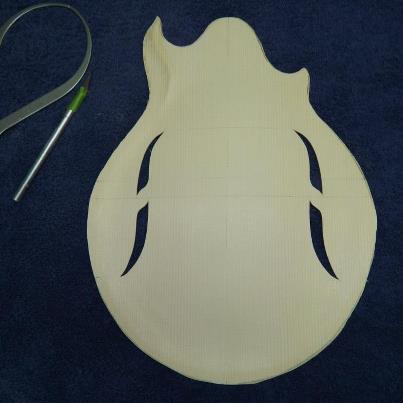 Note, the above unique soundhole cuts are actually on a personal build, a custom Sorensen JM Sprite 2-point.
Visit Sorensen Mandolins and Guitars
Read Review: Spotlight: Sorensen "Sprite" mandolin
Posted by Ted at August 17, 2012 5:16 AM