« The Beatles thrashed and rehashed. | Main | Applied FFcP »

August 11, 2012 | An Evening with the Andy Statman Trio
Our friend and mentor Scott Tichenor of the Mandolin Cafe experienced a nearly spiritual experience on a recent trip the the Big Apple Charles Street Synagogue in the West Village, New York City. He shares the passionate performance and a personal interview with the genre breaking legend in a headline article on the Cafe, An Evening with the Andy Statman Trio.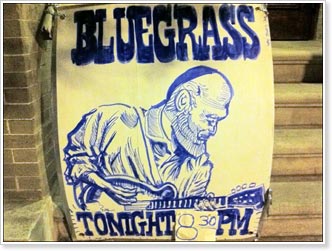 "The music begins with Andy launching into a mandolin solo riffing on what's an instantly recognizable traditional tune. He's suggesting the melody at times, coaxing bits of it here and there. The rest of the trio joins in after a few minutes. The piece builds. It's inside, it's outside. There are complex lines leading into territory I clearly won't attempt to describe because I can't. Each member solos. The band is engaging in their signature live improvsation, always a part of an Andy Statman performance. Andy, Jim Whitney on bass and Larry Eagle on percussion weave their way through the tune for a good 15 minutes -- quite a feat in my opinion. Andy rarely stops playing, moving easily from lead to rhythm to sounds that are percussive in quality. And it's interesting, tastefully handled, sometimes with humor.
The tune abruptly ends with a riff from the Monroe book. Applause follows. Andy, who had his back to the audience facing bass and drums turns and says with a smile, "well, that was Turkey In The Straw." The audience laughs. The entire evening is like this, a mix of extended improvisation, a few cuts from his recent double-CD Old Brooklyn and original compositions yet unnamed. At one point Larry Eagle launches into a surf beat. Andy jumps in for what sounds like a lost Beach Boys original. They're enjoying it all and share a laugh once it's finished. "What was that?" someone asks. "We don't have a name for it," Andy says, but it's clear it's part of their repertoire."
Read more: An Evening with the Andy Statman Trio
JazzMando Review: Andy Statman; Old Brooklyn
Purchase CD: Old Brooklyn
Artist website: Andy Statman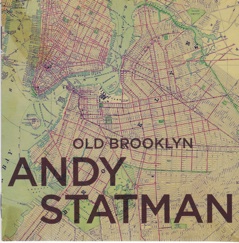 Posted by Ted at August 11, 2012 5:44 AM