« JazzMando V-pick. One year anniversary! | Main | GiJM feedback »

July 22, 2012 | Choosing your string gauge. The cold equations.
Most mandolinists will rely on experience and feel when landing on that "just right" set of strings, especially when it comes to gauges. Still, there are solid principles, even math to help you get it right. Heavy or light. Nickel or Bronze.
Wait. Math? Nobody said there'd be math...
(F0 + Fp) = k(x0 + xp)
Ian Weston, repair tech and luthier of Canada's "Weston Instruments" has a terrific resource available on his website, offering definitive information on factors you'll want to consider if you opt for a more calculating hunt for different strings. He elaborates specifically action, output (electric), artificial harmonics, sustain, and picking speed that are impacted by string gauge and construction.
Read Link: String Gauges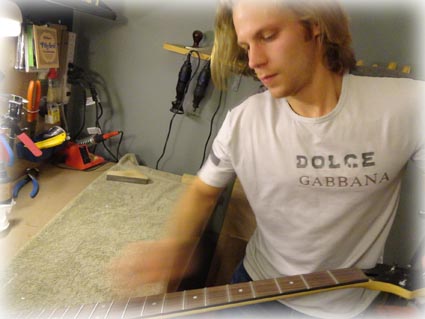 Take the time to read up his thoughts in his April 2012 entry, "String Gauges." While you're there, take a look at some of his growing body of electric mandolin eye-candy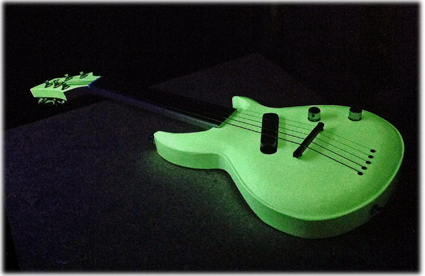 .
Weston Glow in the Dark electric mandolin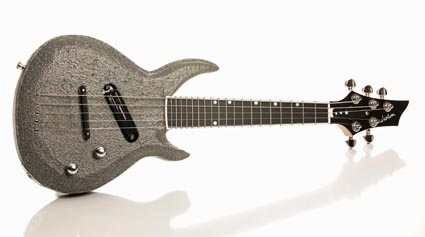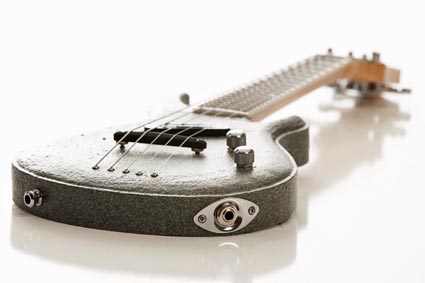 Posted by Ted at July 22, 2012 5:26 AM