« Summer reading recommendation. Choro, Django | Main | Summer NAMM 2012 pictures »

July 12, 2012 | Gruhn's Guitars side trip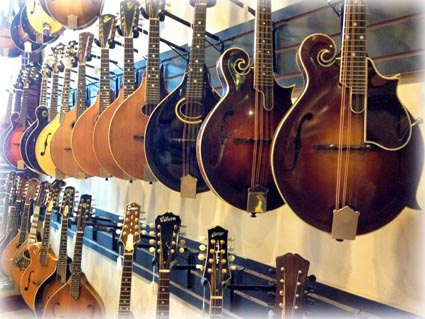 One of the simple pleasures of getting out to the Summer NAMM show a day early is a pilgrimage to Gruhn's Guitars in downtown Nashville. It's a short block and a half from the convention center, and easy to get lulled into not walking out empty-handed. We left the company credit card back at the hotel to avoid succumbing to temptation. The research task was a tough assignment, but somebody had to do it.
Anything for the readers.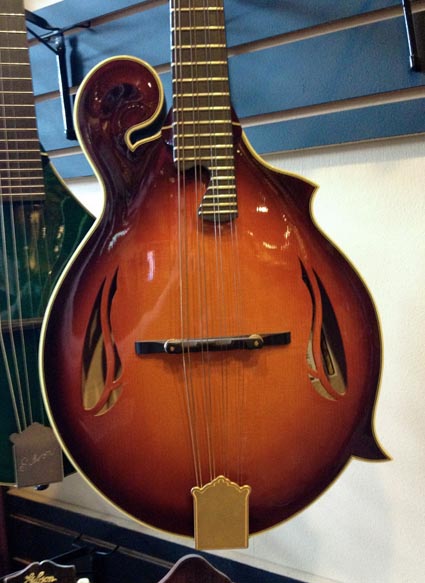 We enjoyed the unique F hole cut of French built Coufleau mandolin. Very full and present, the $5K price tag was a bit hefty, but it would be interesting to see more of these instruments. It played very well.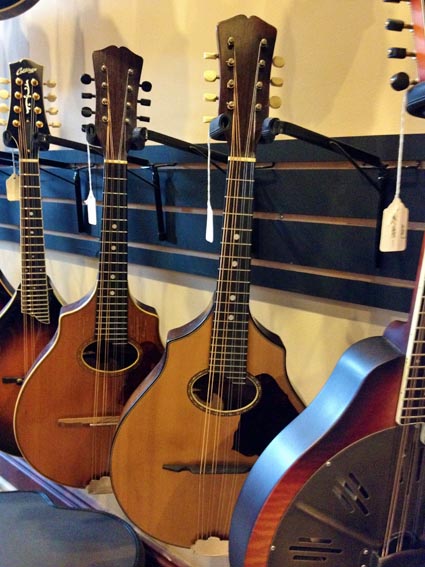 One of the most alluring instruments was an early Vega 20's cylinder back for $1750. Rich, robust bottom end, and the fretboard played exceptionally well especially considering its age. The sound filled the room, and it felt lively in the hands.
A pleasant surprise was the flat top blond Arches instrument. Again, an atypically big sound for something we expected to be more intimate. At $825, this instrument was the hardest to leave behind. We wouldn't hesitate recommending someone mail order this immediately.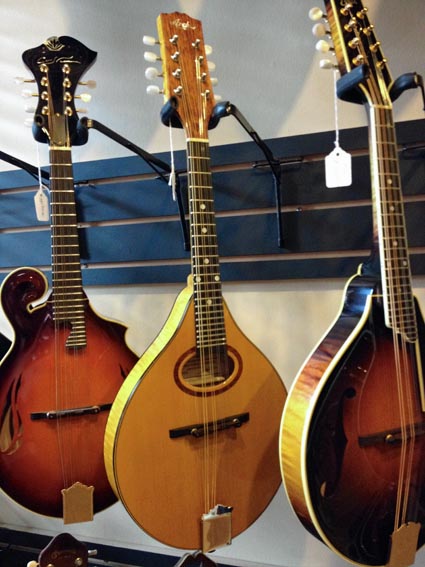 Of course these instruments hung in the midst of a plethora of museum quality Gibson vintage instruments, along with other more current builders. Always a treat spending quality time at the mandolin wall at Gruhns.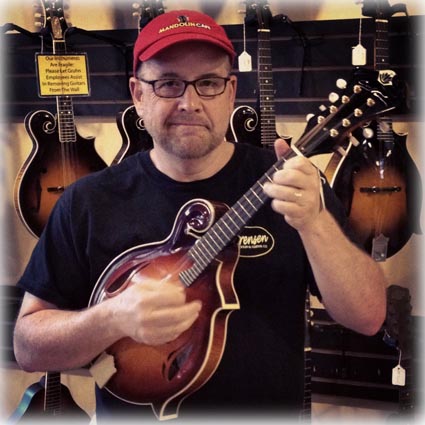 Posted by Ted at July 12, 2012 5:55 AM