« Getting Into Jazz Mandolin | Main | Mandolin For Dummies preorder »

June 14, 2012 | Ralph Patt's Backing Tracks
We've mentioned the Ralph Patt Jazz Web Page before. His approach to his "Vanilla Book" of jazz standards is great for the beginning jazzer to start in safety and comfort, and a chance for the more advanced player to grow the basic changes into something more professional with embellishments like extended chords and substitutions.
Back in the day, we'd spin Music Minus One LPs to play along with. Later, the software hit of the 90's "Band in the Box" was a great opportunity for players to jam and develop improvising skills in the privacy of their own computer, albeit a tad mechanical. With recent innovations of the iPhone app, we've fallen in love with the iReal B for practicing with hundreds (if not thousands) of some of our favorite jazz tunes.
All that said, if you just wanted to click on a page and here a decent little jazz quartet to accompany you, Ralph Patt's "Backing Tracks" is only a mouse click away from enjoying tracks from some of the most popular American Standards ever written. (None of our favorites seem to be missing.)
"All backing tracks have 4 bar introductions. Piano is on left channel, bass and drums are on the right channel. Number after the title refers to the number of beats per minutes. Chords to most of the tracks are found in the Vanilla Book section. Some songs have alternate tempos. All tracks are in MP3 format. Feel free to download them. All files can be heard using Windows Media Player or Quicktime programs."
Enjoy: Ralph Patt's Backing Tracks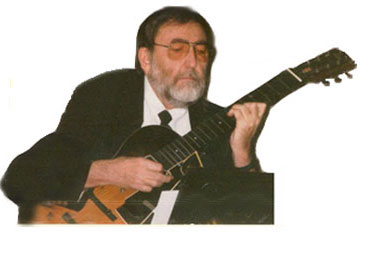 Want to dig deeper? Check out his thoughts on Tonal Centers
Posted by Ted at June 14, 2012 5:12 AM