« New Blues Mandolin Fretboard Toolbox | Main | D string core issue re-emerges »

April 15, 2012 | Naima--John Coltrane; solo mandolin
A popular jazz standard, Bebop pioneer John Coltrane's "Naima" was a refreshing change of scenery from the fast moving sound of the tenor sax legend. Written for and named after his wife in 1959 and covered by dozens of the world's greatest jazz artists, the song is known for its rich chords over an uncharacteristically restrained bass, the soulful ballad was haunting and colorfully lyric.
Our Italian friend, Patrizio Petrucci of the Sequoia Bisquits sent us this delightful rendition on the mandolin.
Video link: Patrizio Petrucci "Naima"

More progressive acoustic folk music from the Sequoia Bisquits: Legno Liquido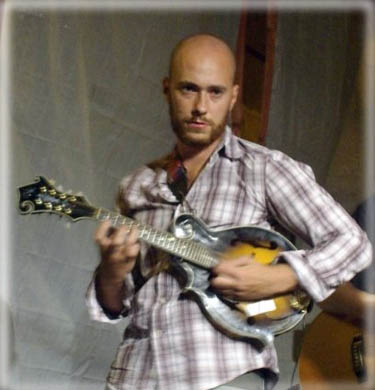 Posted by Ted at April 15, 2012 6:43 AM