« Your pick. Your call. | Main | It Might as Well be Spring »

March 19, 2012 | Great Vintage Mandolins Under $1,000
Our friends over at the Mandolin Cafe have posted a tremendous resource for anyone with a limited budget shopping for a mandolin but still looking for a professional sound. The standard answer for the sub $1K economy route is to purchase a mass produced entry level instrument, generally of Asian origin, and effective and readily available in stores and online, but limited in tone prowess.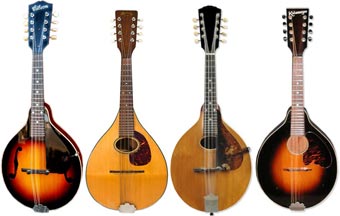 With a little advice from the experts, another viable option is to acquire a vintage instrument, crafted in the early 20th century when mandolins were made very well, in quantity, and many have stood the test of time. You don't want to shop these without some good advice, and it's critical to have the resources of a good repair shop readily available. Done right, you can acquire world-class tone in a reasonably priced package.
Some high profile players and dealers weigh in with their thoughts. This is an excellent read, and one you'll want to bookmark!
Read article: Great Vintage Mandolins Under $1,000
Posted by Ted at March 19, 2012 5:46 AM