« John McGann, Julian Lage, Darol Anger, Rob Thomas- Opus de Funk | Main | Brian Lock, Stardust & La Mer »

March 3, 2012 | Riddled with Sus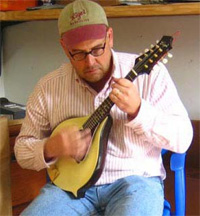 We see this question frequently in some form or another in various message boards, "What is a 'Sus' chord and how do I finger it?" Not limited to jazz, they appear across many genres, pop, classical, predominantly in Contemporary Christian, even unknowingly in bluegrass music.
What we find is a general confusion about the nomenclature, the difference between a Sus, a Sus7, and an add9. These are all unique and in individual contexts, interpreted slightly differently. We wrote about the nuances in an August 2006 MandolinSesions article, and if this remains unresolved in your vocabulary, the article may put you at rest. (So to speak.)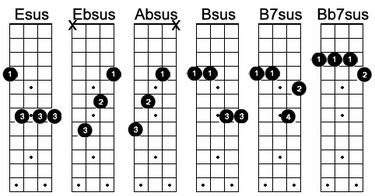 Or maybe it will keep you in Sus.
Read article:
Jazz Mandology: Keeping in Suspense. A look at "Sus" chords and variations.
More from the eight years of Jazz Mandology archive

Posted by Ted at March 3, 2012 5:36 AM