« Punch Brothers' Chris Thile Apologizes to Pavement, Aspires to Play Mandolin Like Greg Maddux Pitches | Main | Happy 100, Clark Mandolins »

February 20, 2012 | Manoel Andrade bandolim; Classifieds "steal"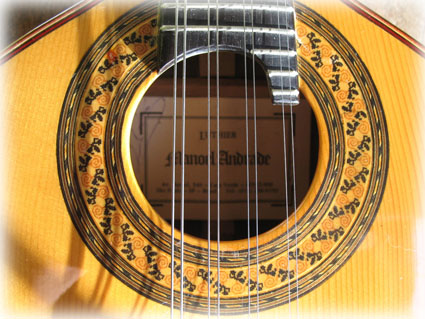 We've been watching the price of this amazing instrument from Sao Paulo builder Manoel Andrade drop to a stunning $1500 with case in the Mandolin Cafe Classifeds. The bandolim according to the seller, "has that Choro sound that only a bandolim can produce, but is equally at home in other settings-very suitable as an "all-arounder" mandolin. Loud, resonant, and sweet/complex. It is effortless to play in any position."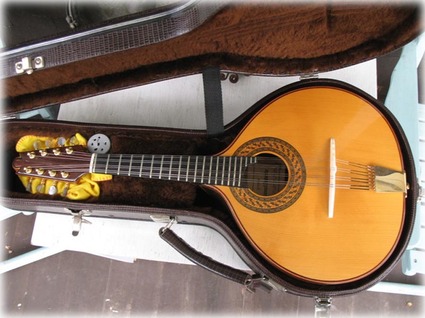 We personally know the seller and his excellent personal taste in equipment. No doubt this instrument would be an excellent tool for the Choro enthusiast, or anyone looking for a quality Brazilian made instrument. The nice thing about a preowned one is the inevitable humidity issues from a transplanted wood instrument have already worked themselves out. This one has been stateside long enough to be proven stable.
View Classified Ad: Manoel Andrade bandolim
More pictures
Posted by Ted at February 20, 2012 4:51 AM