« Blue Giroaurd (sort of) mandolin on eBay | Main | Good news for mandolaists. Enhanced JD13 flatwound strings! »

February 14, 2012 | Sometimes you just want to play pretty sounds.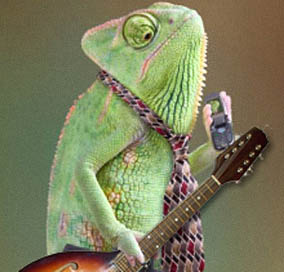 Music theory is great for duplicating momentary successes. If you know why something sounds good, you can recreate it in other contexts. You can know a V7 leads to a I chord, and that's great for moving it around the frets into other keys, other situations. You can know it's the notes of a C Major scale and use it to improvise in C Major, in A minor, F Lydian, etc. and it's through theory you eventually develop intellectual short cuts to understanding and broadening your music.
Sometimes though, you discover chords and notes on the mandolin that just plain sound good, no immediate reason. Maybe it's an accident, maybe it's simply a spontaneous combination. There's nothing wrong with returning to the primal side of music once in a while and playing, purely for discovery.
We explored this idea in an April 2010 Mandolin Sessions, "Chord Combinations for the Lizard Ear" and just threw some chords out there. You can just play them for the sound unto itself, or go the next step and look under the hood for the magic that allows you to reproduce in other instances.
Just use your Lizard Ear.
Review article: Chord Combinations for the Lizard Ear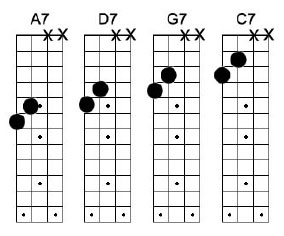 Posted by Ted at February 14, 2012 5:33 AM