« Using the Chord Tone Scale | Main | Sometimes you just want to play pretty sounds. »

February 12, 2012 | Blue Giroaurd (sort of) mandolin on eBay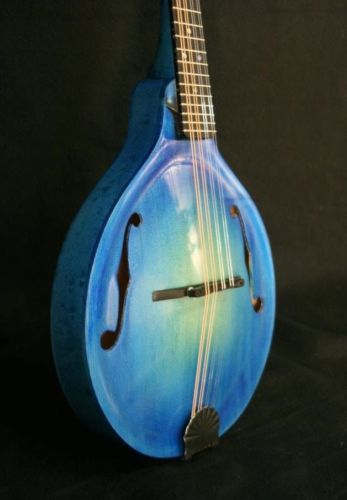 We've had fun talking with Max Girouard of Girouard Mandolins out of Contoocook River Valley, New Hampshire. The New England husband and wife building team have an intriguing pedigree of finely hand crafted instruments with a unique philosophy in wood selection. Not all of the instruments are fashion model cosmetically perfect woods; the emphasis on the build is on tone rather than appearance, so their instruments not only sound good, they can be obtained at affordable prices. We're in line for a review later this spring.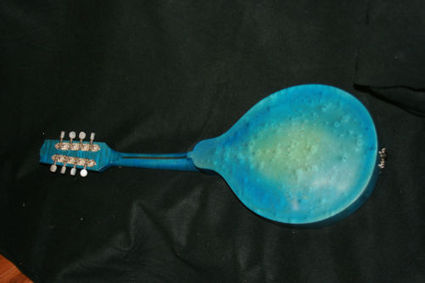 Meantime, the above lovely blue "Marinedolin" blue mandolin, a first time build for wife Lauri just appeared on eBay. We're going to tell everybody not to bid on these, especially if you're going to outbid us.
Max tells us his wife's instrument far exceeded first build expectations and the video demonstration below confirms the incredible quality, but don't visit eBay to see it, and what ever you do, DON'T bid on this. You won't be able to handle the blueness.
Ebay auction: " Marinedolin Blue Mandolin by Lauri Girouard Auction ends 2/12/12
Video Link

Builders Website: Girouard Mandolins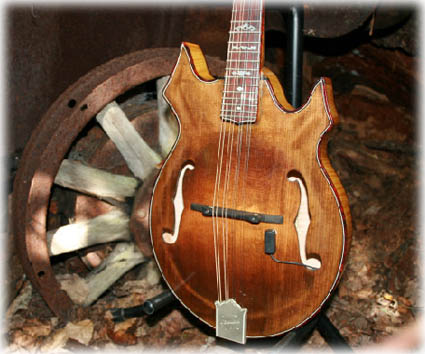 Posted by Ted at February 12, 2012 6:33 AM